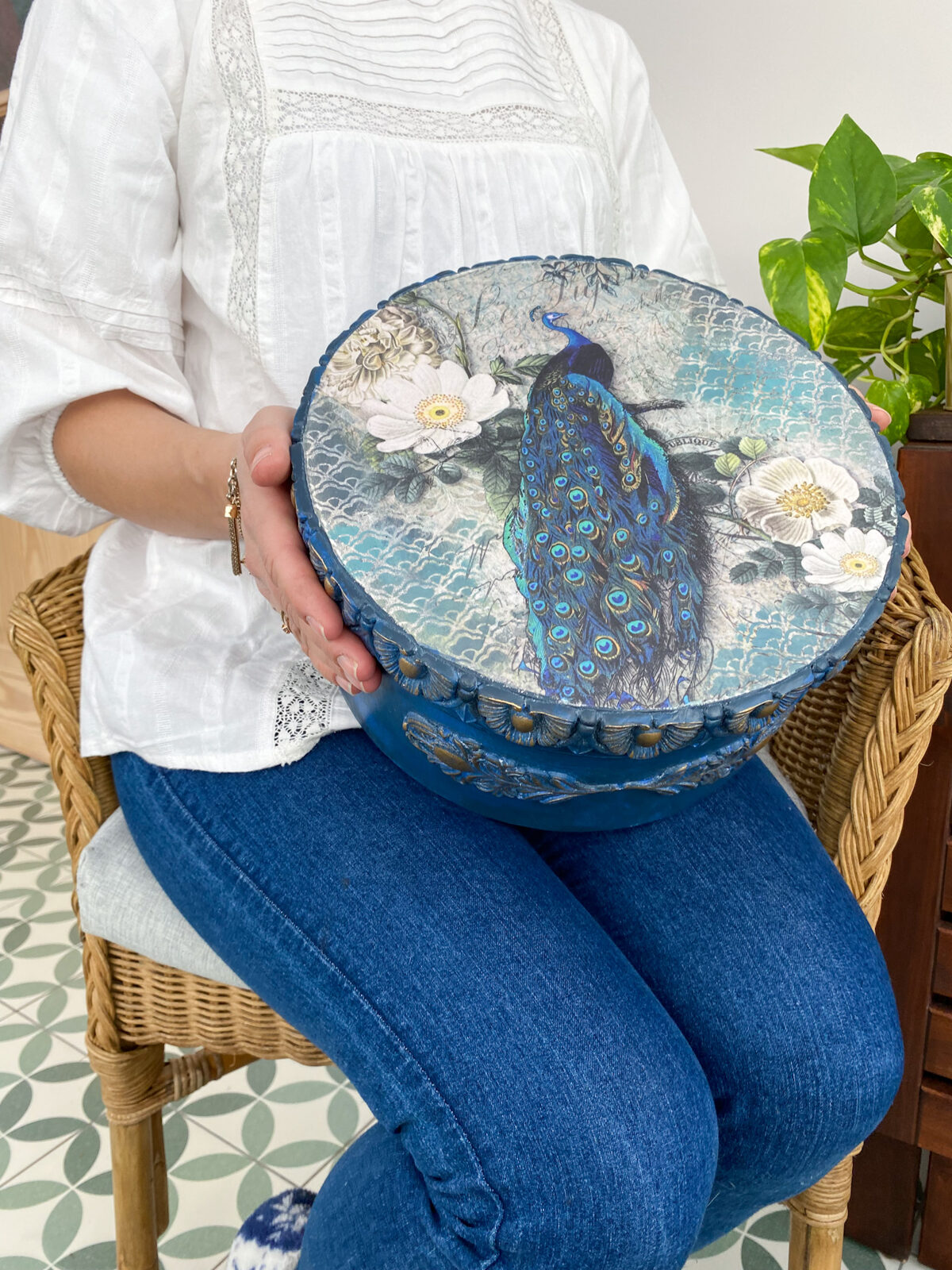 Decoupage Queen Design Team members
Decoupage was our starting point, and it is a classic when it comes to DIY projects. It was this knowledge that let us show ourselves to the world. In February of 2022 we were invited to bet a part of the Decoupage Queen design team.
We started as guest artists, then we went trough a tough competition and in the end were accepted to the Decoupage Queen design team. This was a big opportunity, and a fun challenge for Hameleons.
Decoupage Queen is an American rice paper brand. Their high-quality rice paper is printed in Italy and sold worldwide. To be accepted to the design team was a huge complement for our company.