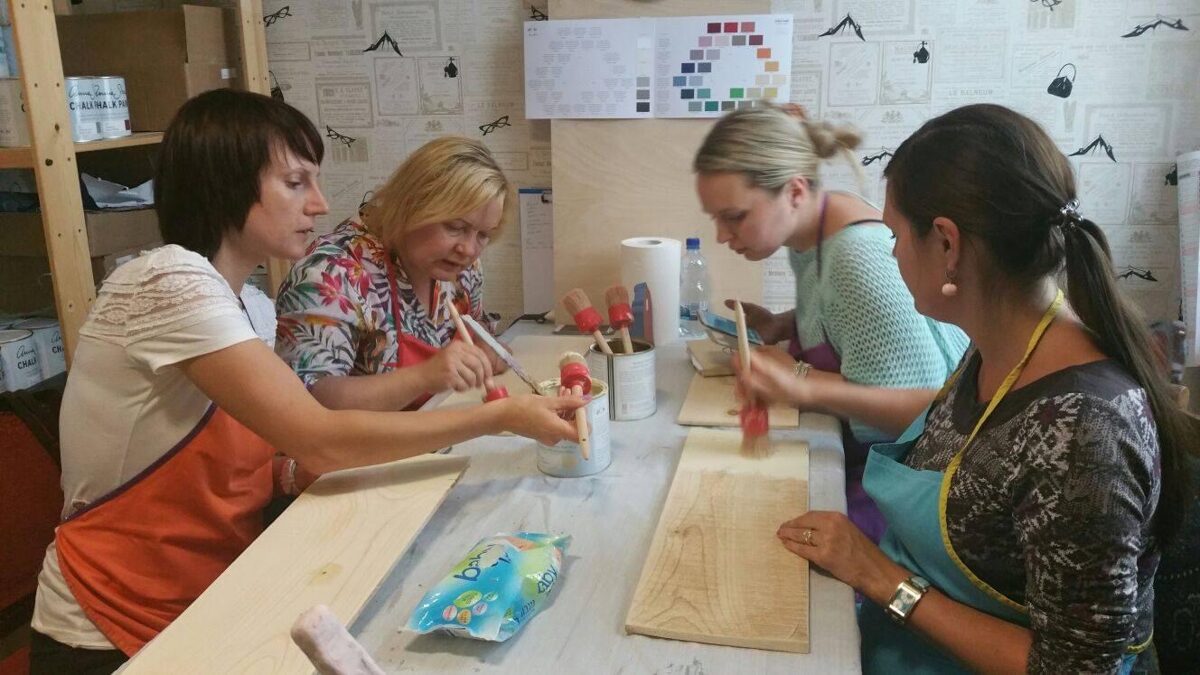 Introducing Hameleons to Annie Sloan chalk paint
Back in August 2015 Anita and sisters Liene and Zinta went to an Annie Sloan chalk paint workshop hosted by Margarita from Mag Handmade . This was the first time Hameleons enjoyed the quality and ease of use of these chalk paints, learning several application techniques. We fell in love.
We have worked with many acrylic paint brands available in Latvia, but nothing stands close to Annie Sloan and they have quickly become our favorite paint to work with. It is because these paints have a well thought out color pallet, and a wonderful texture. You can use them on just about anything. We have tried these paints on wood and lacquered furniture, concrete, glass, metal and even glazed ceramic. Without a doubt it works every time and the paint stays on even without primer.
We also really appreciate the diversity of techniques you can use with this paint, for example dry brushing or wet washing. You can also play around with the finish you are trying to achieve by using a roller for a smooth finish and a brush for a textured finish. It is helpful that you can thin the chalk paint with water, which sometimes is important. It is so easy to combine these paints with most DIY materials and tools like Transfers or Paint Inlays. The end result always comes out like a masterpiece, and we love it!
It is also important to note that these paints can be used around kids and animals, which is a priority in our household because we have two little boys and a cat.
It was not hard to come to the conclusion that Annie Sloan will be used in our workshops. We want everybody who visits us to enjoy these innovative and quality DIY materials and tools.