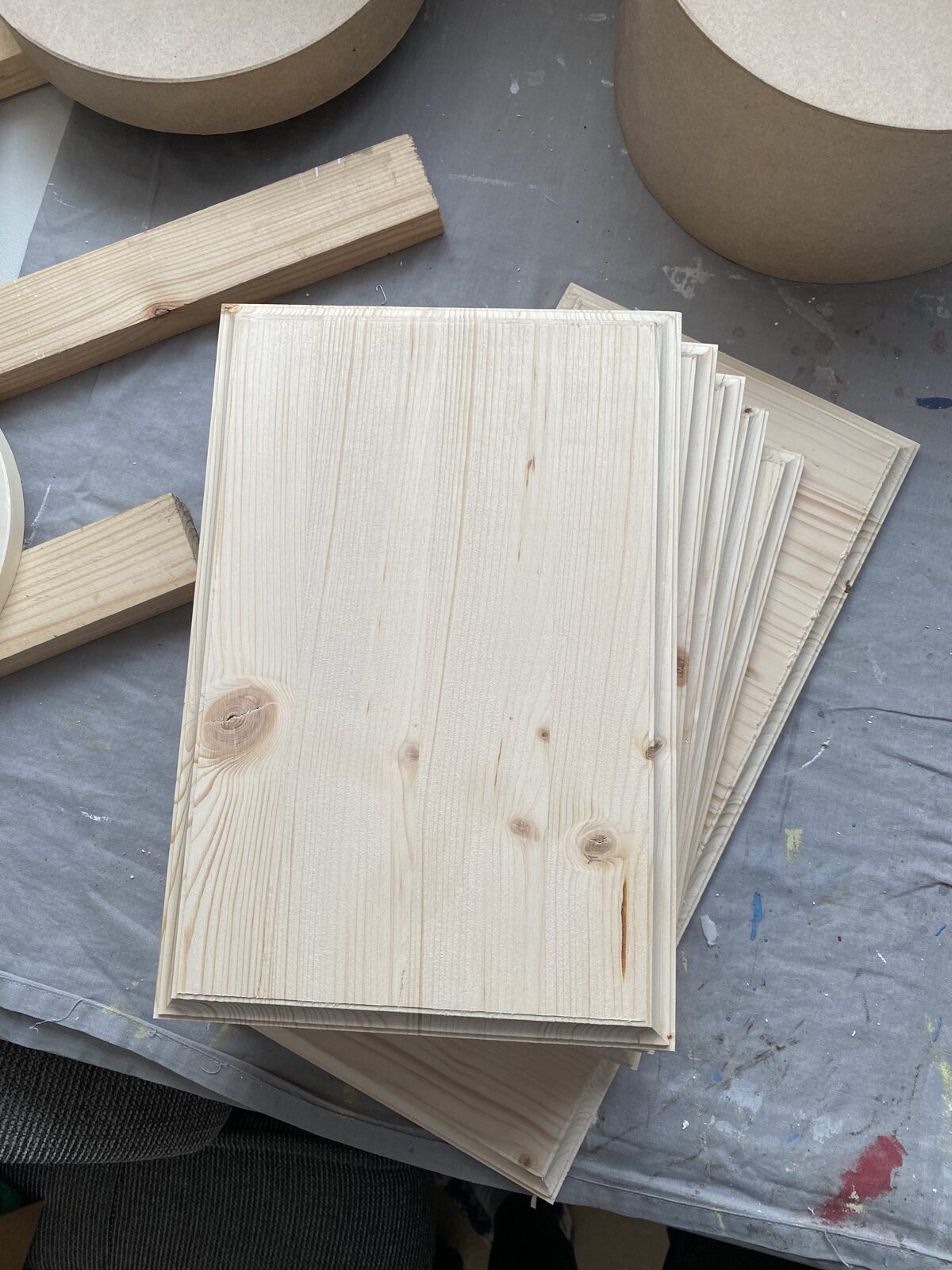 Wood craft bases
Wood décor bases was an unexpected creation that is now one of our business staples. It all started in a small, old woodworking shop near our house. This is where Igor's love for woodworking was born. Hameleons needed a nice Advent candle holder with a big enough surface for decoupage, and after pitching the Idea to Igor our first wood craft base was made. This candle holder quickly became Hameleons favorite base to work on and it was a hit with our customers as well.
As Hameleons grew, our needs for different wood bases grew as well. All the Hameleons ideas for new craft bases was given to Igor, who then designed and created them. One of these ideas turned into our A4 pine wood plaque with beautiful planed edges. We were practicing the picture transfer technique and wood burning technique on these plaques, because pine wood is perfect for this application. We have created many décor pieces using these wood plaques like wall art, clocks, hangers and photo frames.
Igor discovered that he really liked working with wood, and as time went by he has created height chart for kids, picture frames, mirrors, puzzles, maps, windowsills, and even furniture! The quality and popularity of Igor's work brought us to the conclusion that we wanted to offer his work to a wider audience.
The European Union support gave us the chance to expand our business. Now Hameleons has its own online shop, where anyone can purchase the quality handmade wood craft bases, and use them in décor workshops here at Hameleons.
Of course, the pine wood plaques, candle holders and other décor bases are available in the Hameleons online shop. All bases can be purchased individually for crafts, or as a Hameleons handmade décor piece.